From teaching English, getting a masters education, conducting your own research, and even working in fine arts, one should realize from the last post that there are so many opportunities to win a Fulbright award.
So…How do you win?"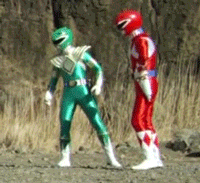 When I first applied, I sought the advice from my University's Fulbright advisor. The advice was helpful and I learned a lot while putting my application together. But what if you are applying at-large (without your schools affiliation)? Or just don't have access to your advisor? I polled a few winners and asked them to provide their greatest advice for applicants.
Here's some of the best advice I wish I received before applying for my first time to the Fulbright US Student program:
Choosing a country:
"Choose a country where you can have a strong application. I've never been to Mexico, but because I am interested in US immigration issues, it made sense for me to choose it."
-Mexico ETA recipient 2018-2019
For researchers, make sure your project has relevance to your country. For me, I worked backwards. I asked my professors if they had connections, and also just sent out cold emails to professors in my field all over the world. The professors that happened to email me back were the countries that I ended choosing from.  Then, after I made my decision, I wrote a convincing case of why suicide is a crucial topic in that country, and why it should be studied in this specific region.
However, I know of other applicants who found interest in their country or region first, and worked forward from there. Either way works, as long as you make sure your logic and thought process is genuine and evident in your application.
Seeking an Affiliation (Study/Research Only)
"The BEST advice I could give anyone applying for this grant is similar to those applying for independent study- make connections with someone at the university! I reached out to a professor last summer and emailed him about his research and if he would consider being my master's thesis supervisor and he said yes, so I was able to include that in my statement of grant purpose and had a letter of affiliation from him as part of my application"
-Kajal Krisi, Netherlands study reicpient 2018-2019
This is imperative. Not only will your future supervisor provide a great affiliation letter, but they can also provide ample advice for the program, research, and community you are studying.
Owning the Essays
"My best advice is to start early on your essays and have multiple people read them. Also, don't write a sentence that anyone else could say! Each sentence should be unique to you."
-Mexico ETA recipient 2018-2019
This is crucial. Make sure you give yourself ample time to carefully write your essay- and have everyone and their mother read it. For my application, I had all of the graduate students in my lab, my undergrad research PI, and about 4 of my favorite professors heavily scrutinize my two essays. Although the multiple and sometimes conflicting feedback was overwhelming at times, my essays turned out so much better than the original, and dramatically improved my chances of winning.
With that said, make sure the essay never lose your own voice. With the multiple revisions, it's tempting to have your original essay whisper only a fraction of your original thoughts, when you still want the essays to shout "original work!". Listen to the advice from others, but at the same time be sure to stand up for yourself and your own thoughts and writing style.
          2. "Make sure your two essays compliment each other. The statement of grant and  personal essay should not have repeated information, but should instead expand on what you offer. You don't have much room to prove yourself!"
-Mexico ETA recipient 2018-2019
You don't want your personal statement to be a simple elaboration of your research proposal or vice versa. The Fulbright website has good advice on tips to put in your essay for both research and ETA.
Crushing the Interview:
"If there is a Skype interview, make sure you practice interviewing over skype beforehand."
-Mexico ETA recipient 2018-2019
Not all countries require applicants to have interviews (mine didn't). But if yours does, practice with your Fulbright advisor, graduate students, your best friend and a family member. Research the questions they are most likely to ask and have your answers prepared ahead of time.
Keep Fulbright's Mission in Mind:
"Don't only think from your perspective. When applying, you may be very focused on YOUR application process, YOUR chances, YOUR needs. Thats fine, but you also need to think of what will be your contribution to the country and the community you will collect data in. Seriously think through how you can serve a need there with your expertise. It could be by garnering awareness of an important topic in the community through: public lectures, a campus workshop, mentoring, volunteering or making networking connections for the community.
Also, it is imperative to be respectful and study about the country, its history, and cultures before you go and when you are applying. Learning some simple greeting phrases can help you in the country. Learning about mannerisms is also good.
Western researchers must strive to be introspective and think from the perspective of the indigenous people where we are going so that we do not perpetuate colonial legacies via educational imperialism."
-Dr. Maria Martin, Nigeria research 2017-2018.
Boom. Enough said.
Surviving the Wait
Whatever you do, don't get discouraged. And don't ever, ever, give up.
-Kala Allen, Nigeria research recipient 2018-2019.
I applied to the Fulbright 3 years in a row. The first two times were to Sweden and Lithuania through my University, and I didn't make it to the semi finalist round.
However, I didn't let it stop me from applying one last time to do research in Nigeria, this time without the help of my University (at-large). Not only did I win the grant, but I became well connected and acquainted with the other applicants who had applied through the same years I did. The Fulbright forums on grad café and reddit were really comforting for me to realize that I wasn't alone in applying multiple times, and I wasn't the only one freaking out over the long wait. However, be sure to use those forums in moderation, as certain personalities may find them to only provoke more anxiety.
And that's what I have for now! Hope someone's able to take something away from it in the future.
If you're a Fulbright recipient and feel that I missed anything please comment on my post or send me a PM, and I will add your advice to this post!