"You are only one decision away from a totally different life"
Well, the decision is in. With my medical clearance form officially approved, I've decided that I'm going to head to Nigeria for my Fulbright grant for my gap year abroad!
For those that don't know what the Fulbright is, here's an excerpt from good ole Wikipedia:
 "The Fulbright Program, is an American scholarship program of competitive, merit-based grants  for international educational exchange for students, scholars, teachers, professionals, scientists and artists, founded by United States Senator J. William Fulbright in 1946.Under the Fulbright Program, competitively selected American citizens may become eligible for scholarships to study, conduct research, or exercise their talents abroad; and citizens of other countries may qualify to do the same in the United States of America. The program was established to increase mutual understanding between the people of the United States and other countries through the exchange of persons, knowledge, and skills. It is considered to be one of the most widely recognized and prestigious scholarships in the world."
 Oxford unfortunately probably won't allow me to defer, so I'll be reapplying for the next application cycle along with other PhD applications. With all things staying the same-and with the addition of the Fulbright grant- I'm hoping I won't have much difficulty getting accepted again.
Update 6/19/2018: My application to defer Oxford has been accepted! This means that I will definitely be at Oxford after my Fulbright experience!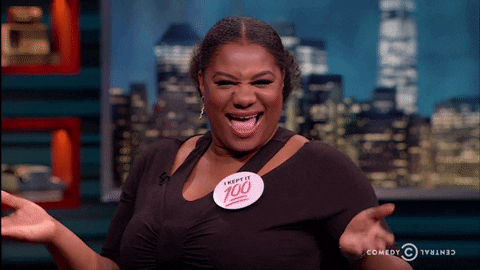 Ah!
In Nigeria I'll be based at the prestigious University of Ibadan conducting research on suicide and mental health perceptions among the Christian community and Yoruba ethnic group. I also hope to design a culturally sensitive suicidal risk assessment designed for those in the Christian community in Nigeria. Now, it is important to note that I in no way intend to be the overly privileged American flying across the Atlantic to single handedly transform the Nigerian community in nine months. I'll be collaborating with an established Nigerian research Psychiatrist and members of the church in order to get my project the very best it can be. Drafts of my project were also heavily scrutinized by several Nigerian individuals here in the states, so I am now fully aware of some of the limitations and difficulties that I will face while getting my project together abroad. Nonetheless, this should be an exciting project, and I hope that this can serve as a form of a pilot study for those investigating religiosity and suicidality in the future.
So, am I excited? On a scale of 1-10, I will say that my excitement level hovers around 50. I'm also a bit nervous, I've talked to several Nigerian Americans and American Fulbright scholars who researched in Nigeria before me, and although they all had an absolute blast while there, their stories of crime, corruption, poverty, pollution and just the general cultural shock of moving to west Africa in general was nothing to ignore. A couple of proud Nigerians have even expressed their reservations to me. For example, when I was applying, my ex-a proud Nigerian man- told me that he wouldn't "move with me to go to Nigeria". Of course, he may have simply meant that he didn't want to move with me to go to Nigeria, but the way he emphasized Nigeria had stuck with me for months, and made me wonder if I had made the right decision to apply to that country.  
 However, I'm overall glad I made the decision to ultimately apply. Apart from the country decision being based on my research topic, I knew when applying that North Carolina has such a heavy African influence. From my co-workers to my church pastor, so many people are Nigerian-born and even identify as Yoruba. It seems like everyone knows someone who will be in Ibadan while I'm there, and individuals who I hardly know or get along with have been so graciously willing to mentor me and introduce me to their connections there. The individuals in Ibadan have been such a huge help in making me feel at home. Some have even told me they have already made gifts for me and have been arranging plans for me upon my arrival! I'm truly blessed to be able to establish this kind of network, and i'm so excited and honored to be able to meet the beautiful souls in Ibadan
Additionally, I always knew I wanted to travel to west Africa for an extended period of time. As an African American, it would mean so much to me to travel back to the land where my ancestors were taken and told they would never return- and I'll be returning all on the US Department of State's dime! I feel like I'm not just making this trip for me, but for my ancestors who endured so much before me. I'm thus currently learning the Yoruba language not only for the benefit of my project, but to understand the language and culture of some of my ancestors. You know I'll be wearing my "I am my ancestors wildest dreams shirt" with pride! 🙂
And so the count down begins! Approximately 86 days to go until I make the big move! Wish me luck!